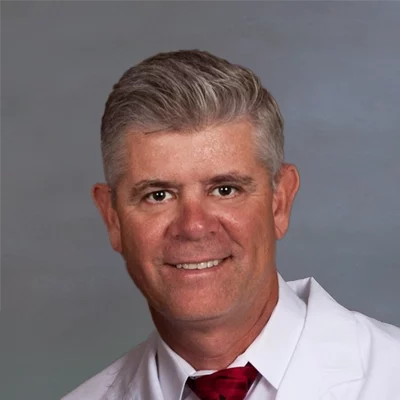 Chiropractor
Chris McKenney D.C.
Dr. Chris McKenney attended the University of South Florida in Tampa and then graduated from Life Chiropractic College in 1983 where he received his Doctor of Chiropractic Degree. He completed extensive post-graduate study emphasizing the treatment in rehabilitation of whiplash injuries, headaches, neck and back pain.
After working as an associate, Dr. McKenney decided to start his private practice. He came to Belleview FL in 1984 and founded McKenney Chiropractic Center.
Dr. McKenney has been actively involved in the community since he opened his practice and is a firm believer in the basic worth of every individual and the incredible healing power of the body. Whatever Dr. McKenney does, he is firm, positive, and enthusiastic in his approach.
Dr. McKenney is an active member of the Florida Chiropractic Association and American Chiropractic Association as well as the Belleview/South Marion Chamber of Commerce.
Dr. McKenney and his wife Debbie have two daughters, two grandsons, and two granddaughters and reside in Belleview FL.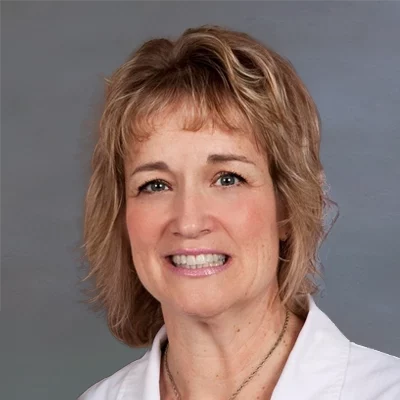 Chiropractor
Elizabeth MacLeod D.C.
Dr. Elizabeth MacLeod was born in Levittown (Long Island) New York and moved to Florida as a teenager. She attended St. Petersburg Junior College and Armstrong State College where she received her A.S. in Dental Hygiene. She then attended University of North Florida and Life Chiropractic College where she received her Doctorate in Chiropractic in 1989.
She is currently an active member of the Florida Chiropractic Society and the Christian Chiropractic Association. She is blessed to have the support of her husband Richard "Mac" and has two beautiful daughters and one grandson.
Dr. MacLeod loves to take chiropractic work to other nations in order to help the unfortunate.
She specializes in SOT, Thompson, Diversified, Traction, Activator, and Applied Kinesiology.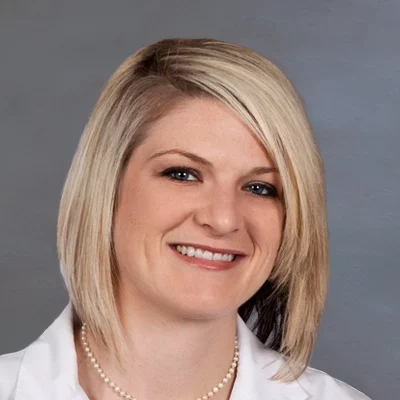 Chiropractor
Brittney McKenney Stewart D.C.
Dr. Brittney McKenney Stewart has been a life long resident of Belleview, FL where she attended Lake Weir and Belleview High School participating in athletic sports and graduated with honors. She then attended Central Florida Community College in Ocala, FL followed by University of Central Florida in Orlando, FL majoring in Health Science Administration.
In the fall of 2006 she began her studies in a Doctorate of Chiropractic degree at Palmer College of Chiropractic Florida locate in Port Orange, FL and graduated December 2009.
Dr. Stewart is currently an active member of the Florida Chiropractic Association.
Dr. Stewart is married to the love of her life, Dr. Ryan Stewart, who is also a Chiropractor. They relocated to Belleview FL in January 2010 so that she could join her father and the team at McKenney Chiropractic Center, P.A. They are the proud parents of two beautiful children, Chapman & Emerson.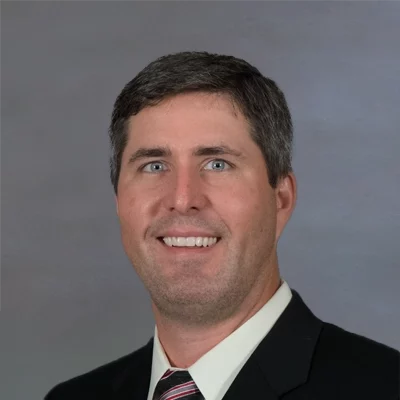 Chiropractor
R.M. Stewart D.C.
Dr. R.M. Stewart was born in (Tulsa) Oklahoma and graduated High school in Hartwell, Georgia. He attended Daytona State College and the University of West Georgia, where he graduated with a Bachelor of Science in Biology. He then attended Chiropractic School at Palmer College in Daytona Beach, Florida and graduated in 2010.
In undergrad, Dr. Stewart was actively involved in ΠΚΦ where he supported PUSH America. The theme was building leaders of tomorrow by serving people with disabilities today.
Dr. Stewart uses Palmer package adjusting techniques: Gonstead, Diversified, Thompson, and Flexion/Distraction.
Palmer College is where Dr. Stewart met his wife. They met on Dr. Stewart's first day of school and have been together ever since. Together their passion is helping people through Chiropractic, one subluxation at a time.
Dr. Stewart and his wife have two children, Chapman and Emerson. They are hoping they will follow in their footsteps and become 3rd generation chiropractors.
Chiropractor
Thaddaeus T. Schrickel D.C.
Dr. Thaddaeus T. Schrickel was born in Lombard, Illinois, while his father was finishing Chiropractic school, and graduated from Steubenville Catholic Central High School in Steubenville, Ohio. He attended Ohio University where he played golf and received a Bachelor's degree.
He then attended Palmer College of Chiropractic's Florida campus, in Daytona Beach where he graduated Summa Cum Laude and received the Academic Excellence Award, in 2021. Dr. Schrickel was actively involved in campus activities and was the President of the Activator club, while in Chiropractic school.
Dr. Schrickel uses Palmer package adjusting techniques: Gonstead, Diversified, Thompson, and Flexion-Distraction, while also specializing in Activator protocol.
Dr. Schrickel is a 3rd generation chiropractor and through his life has seen first hand the power of Chiropractic. He has a passion for health, wellness, and helping correct subluxations to allow people to live their healthiest life.
Dr. Schrickel met his fiancé while at Palmer College and they now reside in Belleview FL where he is excited to start serving the community.
Chiropractor
Brandon Taylor D.C.
OFFICE HOURS
---
Monday
8:30am - 12:00pm
2:00pm - 6:00pm
---
Tuesday
8:30am - 12:00pm
---
Wednesday
8:30am - 12:00pm
2:00pm - 6:00pm
---
Thursday
8:30am - 12:00pm
2:00pm - 6:00pm
---
Friday
8:30am - 12:00pm
2:00pm - 6:00pm
---
Saturday & Sunday
Closed